It is the time of year to go crazy with cleaning! Whether you call it deep cleaning or spring cleaning as soon as daffodils appear and heavy coats get placed in the closet, the urge to clean our homes becomes overwhelming for many of us.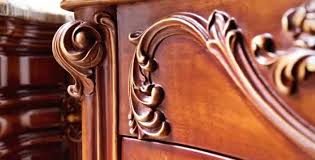 Maybe it is because we have been cooped up inside for too many weeks since a major holiday. Or because the winter heating system has layered dust ever so cleverly where once there was a shine. Or perhaps children and pets have spent restless, messy days indoors for bad weather and we are ready to push them all out into the fresh air and simplify yet again our living spaces. Either way, like the spring equinox, the drive to clean bursts forth.
Some people get busy at it themselves. Some call in the pros for an extra hand. (You can guess what we recommend : )
But even for those who tackle it themselves, what do you call it? Or if you contact us – what do you ask for? Deep Cleaning? Spring Cleaning? some hybrid of both?
Doesn't matter.
In each case, it means all the cleaning you don't get around to on a weekly or biweekly basis. For example – do you wet wash your baseboards each month? How about wiping gently the light fixtures above bath vanities? or ceiling fans?
Do you pull out a sofa to vacuum behind? Or the fridge?
How about windows or those areas in a double-hung window called a lock ledge? (Where the lock is – and dust gathers.) When was the last time you wiped the cabinet doors in the kitchen with some polish, or even the bathroom cabinets got a good "going-over"?
Now before you start suffering from analysis paralysis let me offer this caution. When the urge to clean comes calling – embrace it.
No need to be a perfectionist. Seize that energy and choose one of the tasks which you know will yield immediate results and add a bit of YAAY! to your reflection on what you accomplished that day.  But DO NOT add instead a nagging feeling of failure in this area!! Either choose and accomplish. Or make a simple plan to see what it costs to have someone else handle this once or twice a year. Yes, biweekly maid service is a wonderful ongoing blessing if you can swing it, and with our periodic task program you may never again reach that exasperation level of need.
However, if it is only a seasonal thing then seize the opportunity to ask for reinforcements. Take a day off to the park or garden center or mall. And return home to a Super Fresh and Clean home. (Be sure to pick up dinner and invite someone over for dessert or fun) Stretch out the luxury and embrace the Deep Cleaning Spring Cleaning madness without lifting a finger.♥